Numerous famous people have dabbled in the production of high-end liquors. Since the addition of a famous face to any alcohol brand generates immediate curiosity and interest, many tequila producers have embraced celebs as partial shareholders. In this article, we will look at celebrity tequila labels that I have personally tried and found to be of high quality, as well as provide my favorite cocktail pairings for each.
A-Listers Who Have Their Own Tequila Lines
Casamigos by George Clooney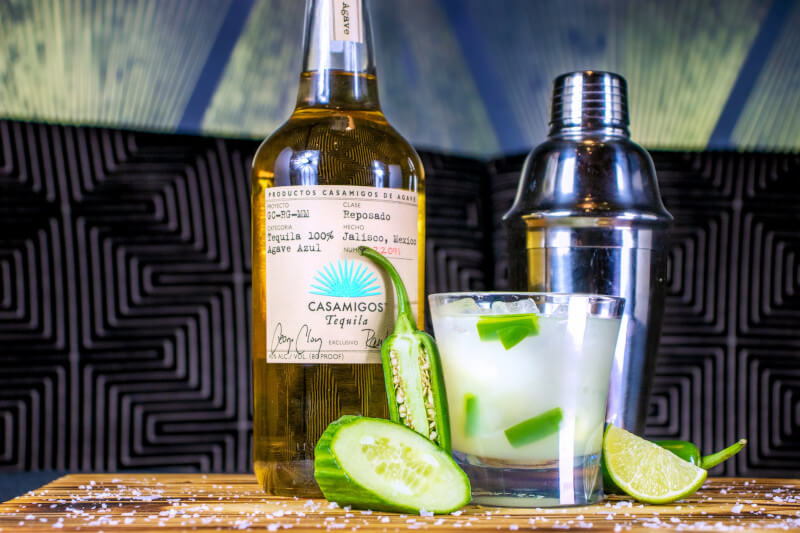 George Clooney is considered one of the most well-known performers in Hollywood; he has received multiple honors, including four Golden Globes, two Emmys, and two Oscars. Clooney is the co-founder of his tequila brand, in contrast to many other celebrities who just "buy in" to established businesses.
Casamigos is one of the most well-known tequila and mezcal producers today, and it was established by George Clooney and two partners. Casamigos can be found in almost every pub in the United States because of the company's distribution arrangements with some of the biggest companies in the restaurant sector.
It makes the full range of tequila varieties, from Blanco to Reposado to Anejo. They also produce an excellent Mezcal that is distinctly smokey in flavor. The four choices are all solid, but the Blanco tequila is the most accessible and widely used.
If you want to appreciate George Clooney's Blanco tequila, one of the greatest ways to drink it is straight up in a "shooter." Shots of tequila are traditionally served with salt and limes, but Casamigos is so pure and smooth that many people find they don't need them, especially when served ice cold.
Mike J. Cincoro
Michael Jordan has won six NBA titles and is widely regarded as the sport's finest player of all time. There may be disagreement regarding whether or not he deserves the title of "G.O.A.T." among sports celebrities, but no one can deny that he is, without a doubt, the best shoe salesperson in history.
"MJ" is no rookie when it comes to launching a great business; his Air Jordan footwear collection is a global phenomenon. In 2019, he and four other NBA owners created Cincoro Tequila, and the company has seen rapid growth since then.
The Cincoro firm now sells five distinct varieties of tequila. The firm makes a range of tequilas, including Blanco, Reposado, and Anejo, as well as an "Extra Anejo" that is matured for an additional 40–44 months. When the four different types of Cincoro tequila are expertly blended, they produce the "Gold" tequila. Over the last 5 years, the Paloma, a traditional tequila-based summer drink, has experienced a huge spike in popularity. Cincoro Reposado has a flavor profile that pairs nicely with the traditional Paloma cocktail's agave syrup, grapefruit and lime juices, and club soda.
"Prospero" by Rita Ora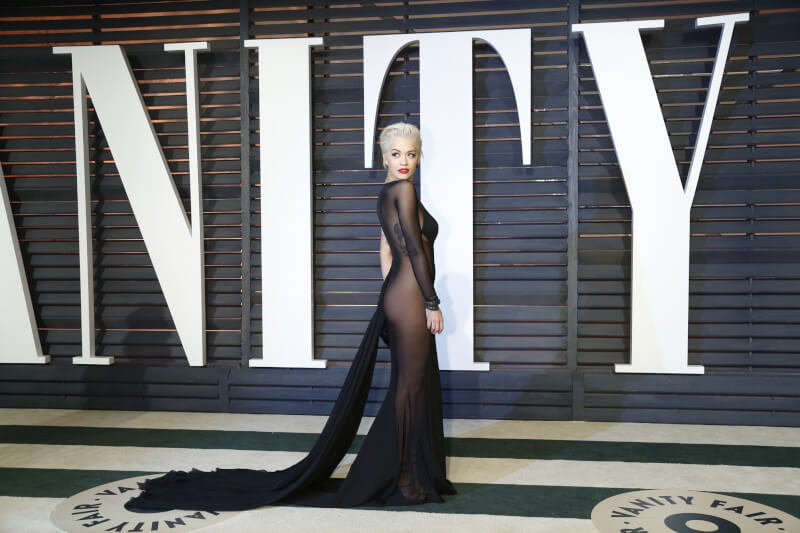 The British singer and songwriter Rita Ora has been successful at maintaining her place in the public eye since her meteoric rise to popularity in 2012. She has also tried her hand at acting and voiceover work, and she has most recently entered the tequila industry.
Próspero Tequila is a woman-led company producing premium tequila, and Rita Ora is the company's Chief Creative Partner. Stella Anguiano, a 30-year veteran of the distilling industry and Rita Ora's primary business partner, is the company's creative force.
Even though the Próspero tequila firm has only been around since 2019, it has already won numerous awards for its premium alcoholic beverages. Wine Enthusiast awarded their Anejo 97 points, and the Ultimate Spirits Championship awarded its Blaco 93 points. The "La Senorita" cocktail, made with Próspero's Anejo tequila, is a specialty of The Langham Hotel's bar in Sydney, Australia. Grapefruit, lime juice, grenadine, and agave come together to make a sweet and delightful cocktail that doesn't overpower the tequila's inherent taste.
Villa One by Nick Jonas
Nick Jonas is already one of the most well-known pop artists in the world, but after marrying Priyanka Chopra, he skyrocketed to superstardom around the globe. Now he runs a tequila brand named Villa One in addition to performing and other businesses.
Unique to Villa One's tequilas is the usage of a combination of blue agave plants from both the highlands and lowlands of Jalisco, as well as the fact that Nick Jonas is a part-owner. This isn't typically done, but it makes for a great, one-of-a-kind tequila.
One of the greatest ways to appreciate the distinctive flavors of Villa One's tequila is in a traditional Margarita. Villa One Silver Tequila has a rich flavor and taste notes that aren't found in many other Blanco tequilas, which is why I like a classic margarita made with it.
818 by Kendall Jenner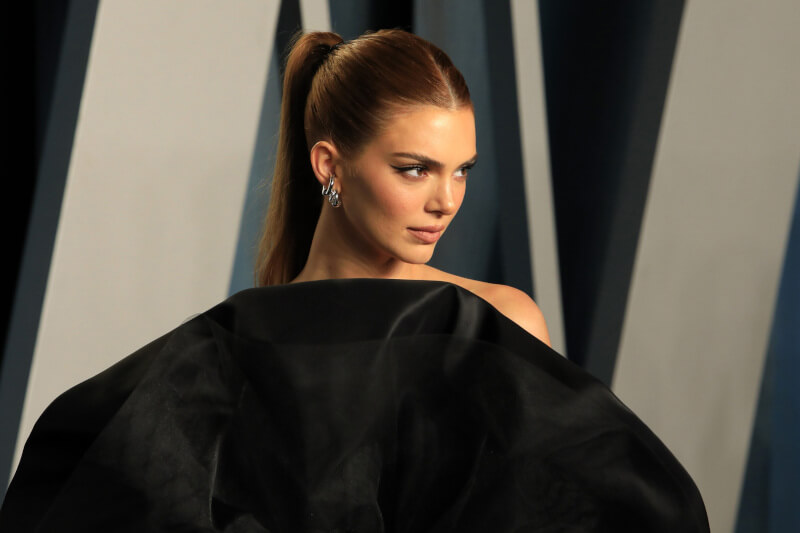 Taking a leap from fashion ramps to the liquor lanes, Kendall Jenner introduced her tequila label 818, named after the area code of her hometown in California. Kendall has been meticulous about the production process, ensuring that her spirit maintains a high standard of quality, akin to her successful modeling career.
818 offers a line of Blanco, Reposado, and Anejo tequilas. Critics praise the Blanco variety for its crisp and clean flavor profile, perfect for sipping or mixing in cocktails. Given its smooth profile, an excellent cocktail to pair it with is the classic "Tequila Sunrise." It allows the spirit to shine, paired with the vibrant hues of orange juice and a hint of grenadine, bringing a touch of glamour right into your glass, reminiscent of California's sunrises.
Mansinthe by Marilyn Manson
Not a conventional choice in the tequila market, but certainly a noteworthy one is Marilyn Manson's foray into the world of spirits through his absinthe brand, Mansinthe. While not a tequila, it showcases Manson's eccentric and artistic disposition, branching away from the mainstream choices.
With a robust 66.6% alcohol content, Mansinthe carries a powerful punch, offering a rich complexity of flavors. Try it in a modernized "Death in the Afternoon" cocktail, an intriguing concoction where Mansinthe meets champagne, creating a beverage that is as distinctive and rebellious as Manson himself.
Teramana by Dwayne "The Rock" Johnson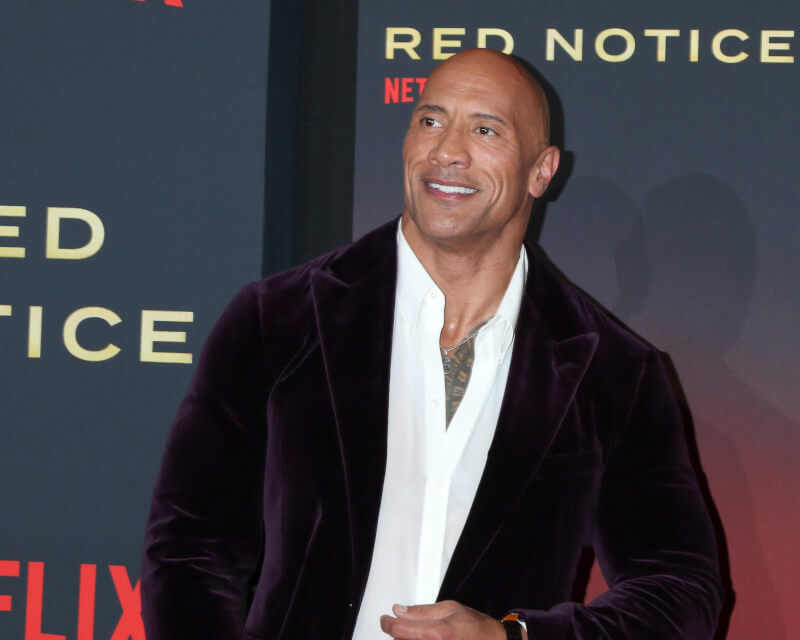 Dwayne "The Rock" Johnson is considered one of Hollywood's most successful and well-liked actors. He is a former professional wrestler. Fans have likely noticed that one of the biggest action actors in the world, "The Rock," has been extensively advertising his line of tequila in recent years.
Teremana tequila was established in 2020 by Dwayne "The Rock" Johnson and three other partners. The company now makes all three of the most popular types of tequila, and its reach and popularity are expanding gradually each year. It's quickly becoming more readily available in the United States because of the company's rapid expansion, although it is still difficult to find at numerous eateries and bars. Large liquor and wine supply stores like BevMo are ideal places to look for Teremana tequila.
The People's Margarita, as suggested by the tequila's manufacturer, is the only cocktail I can imagine having with this spirit. Adding pineapple juice to a traditional Margarita is a fun way to pay homage to "The People's Elbow," one of The Rock's iconic moves in the ring.
Santos by Adam Levine and Sammy Hagar
Following the camaraderie between the rocker Sammy Hagar and Maroon 5's frontman Adam Levine, came the birth of Santos, a unique blend of tequila and mezcal. Their combined artistry is evident in music and extends deeply into their spirit brand, promising a taste that is as harmonious as their musical collaborations.
A fusion of the smooth notes of tequila with the raw, earthy tones of mezcal gives Santos a characteristic profile that is both refreshing and grounded. Try the "Smoky Santo," a cocktail that blends the spirit with fresh lime juice and agave nectar, topped with a slice of jalapeño for that extra kick, representing the perfect amalgamation of two worlds, much like the duo's friendship.
It's easy to notice that many well-known people have entered the alcohol industry and are actively marketing their booze on social media. Although "celebrity brands" have earned a shady character in the wine business, several celebrity-owned tequila distilleries are responsible for producing premium products.