Everyone gets hungry after seeing distilleries and sampling their favorite alcoholic beverages. Of course, when you're done here, you're free to leave and find somewhere else to eat. However, at certain distilleries, you won't need to leave to have a tasty lunch.
Pacific Coast Spirits' Cottage, San Diego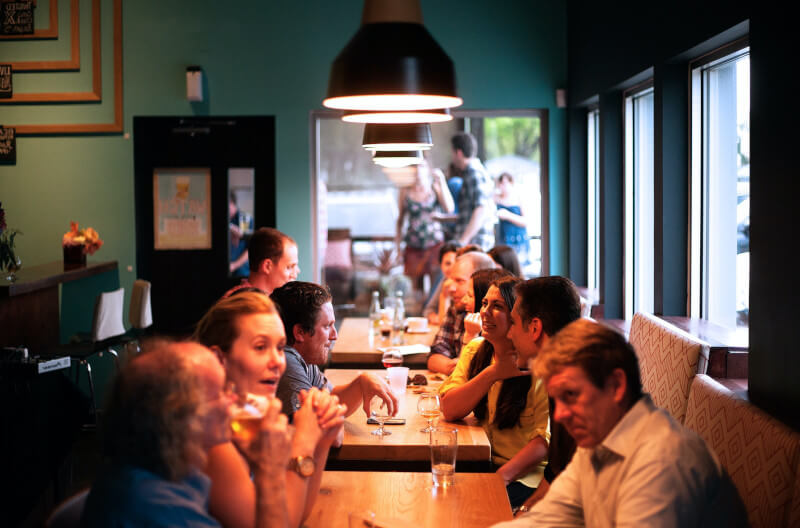 A pioneering Californian gem, Pacific Coast Spirits stands tall as the first of its kind in the Golden State. Committed to the use of West Coast-grown ingredients, this distillery creates distinct American single malt whisky and brandies echoing the traditional pisco and Cognac vibes. The on-site eatery, The Farmhouse, is a haven of Southern California/Mexican fusion, where one can indulge in pozole, ceviche, or barrio salad. Nicholas Hammond, the mastermind behind Pacific Coast Spirits, emphasizes, "We are a distillery first, but our food holds its ground. The rhythm between spirit creation and cuisine is meticulous and intentional."
Ambiance: The interior is designed with coastal aesthetics in mind, reflecting the spirit of the Pacific Ocean.
Reservations: Advisable, especially during weekends when they host live music events.
Specialty Drinks: Apart from their signature single malt, they also offer a range of cocktails influenced by Southern California's vibrant flavors.
Bardstown Bourbon Company's Bar and Kitchen, Kentucky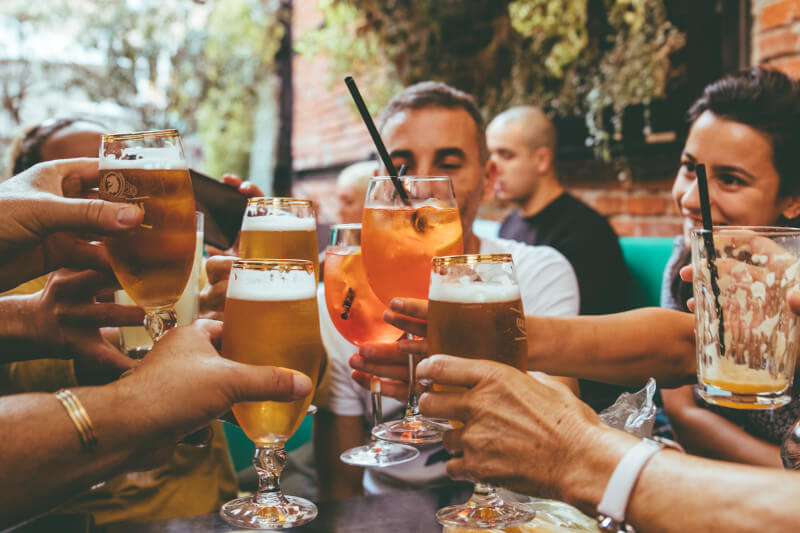 Amidst the historical trails of Bardstown, this modern distillery thrives by specializing in unique blends, like bourbon aged in Cab Sauv barrels. The adjoining eatery celebrates the essence of a "scratch kitchen with a dash of Southern flair." Think buttermilk fried chicken or grilled fish donning a whisky glaze. Dan Calloway, the VP of Hospitality, paints the picture: "Our dining tables are just steps away from our stills." He hints at an immersive experience where guests are wrapped in the warm embrace of barrels. Their motto? "Experience bourbon's modern flavor profile."
Tours: They offer behind-the-scenes tours where guests can learn about the intricate process of bourbon-making.
Ambiance: The restaurant setting provides panoramic views of the distillery, enhancing the dining experience.
Awards: The distillery has received multiple awards for its innovative bourbon blends.
Western Reserve Distillers, Lakewood, Ohio
Just a stone's throw from Cleveland, Western Reserve Distillers is the love project of a dynamic duo specializing in whisky crafted from unique grains like spelled. Adjacent to the distillery, the restaurant promises culinary delights, be it pig belly croquettes dripping in smoky cherry barbecue sauce or the comforting Twin Peaks Farm meatloaf. Co-founder Ann Thomas is vocal about their dedication to local sourcing. "Seeing our grains grow, understanding their story, that's essential for us," she states. With heirloom seed stock and organic practices, their spirits resonate with the region's richness. Pair it with "expertly crafted dishes that spotlight locally sourced treasures," and you're in for a treat.
Tours: Apart from a tour of the distillery, guests can also get a glimpse of the organic farming practices used to cultivate the heirloom seeds.
Ambiance: The space has a contemporary design, seamlessly merging the industrial aesthetics of the distillery with the warmth of the restaurant.
Sustainability: Strong emphasis on sustainability with a farm-to-table approach, and initiatives like recycling mash waste for animal feed.
Lula Distillery and Restaurant, New Orleans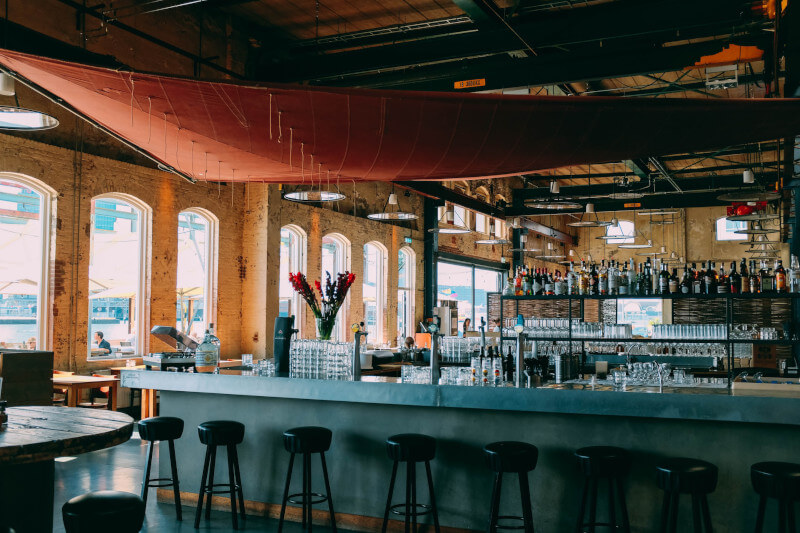 Deep in the heart of New Orleans, Lula is a brainchild of Bera Caffery and Jess Bourgeois. Their passion manifests in a trio of small-batch spirits: vodka, rum, and gin, celebrating Louisiana's age-old sugar cane legacy. Made with copper stills from Eislingen, Germany, their spirits resonate with authenticity. The cuisine? An abundant offering of Cajun and Creole with offerings like grilled fish and pork grillades. Their taps, pouring out delights like Cucumber Vodka Collins and Bee's Knees, solidify their mark on the New Orleans map.
Tours: Lula offers specialized tours, focusing on the historical significance of Louisiana's sugar cane industry.
Ambiance: The interior boasts a rustic design with copper elements reflecting the copper stills used in production.
Specialty Events: They regularly host local music events and rum-tasting nights.
Rye Street Tavern in Sagamore Spirit Distillery, Baltimore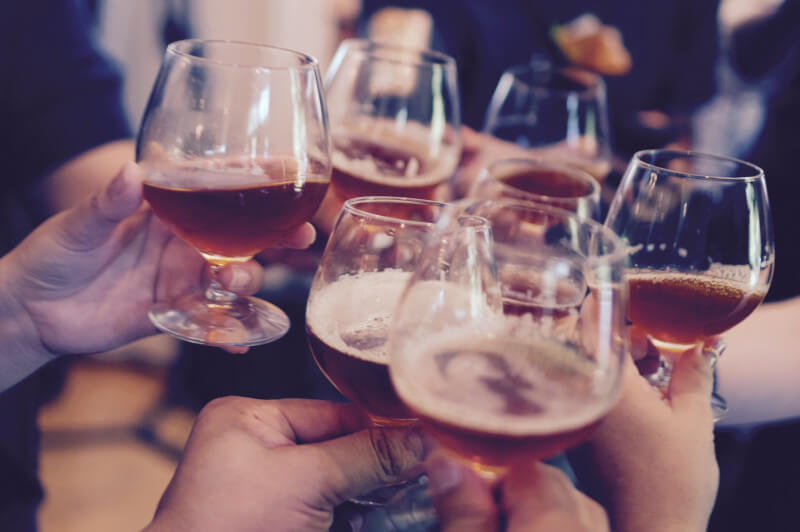 Nestled in Baltimore, the Rye Street Tavern at Sagamore Spirit is a nod to Baltimore's industrial zenith. With chefs Andrew Carmellini and Brian Plante steering the culinary ship, the menu flaunts the Bay's deep influence. From Choptank oysters to the signature fried chicken, there's a dish for every palate. Josh Nadel, the beverage director, curates cocktails with finesse, mixing Sagamore Spirit rye with unique concoctions. He recommends the Flor de Sagamore, describing it as a "meld of history and modern taste."
Tours: Visitors can partake in guided tours, which detail the historical relevance of the location and the distillery's craft.
Ambiance: With its waterfront setting, guests can enjoy scenic views of the Patapsco River.
Awards: The distillery has been recognized for its commitment to preserving Baltimore's rich history while producing premium rye whiskies.
The Evolution and Popularity of Distilleries with On-Site Dining
The pairing of craft spirits with fine dining isn't just a contemporary fad. Historically, taverns and inns would brew their concoctions, serving them alongside hearty meals. However, in the modern age, there's been a marked surge in distilleries elevating this tradition, seamlessly integrating high-quality distillation processes with gourmet food.
This Rise Can Be Attributed to Multiple Factors
Consumers nowadays prioritize experiences. A distillery visit is no longer just about tasting spirits but about understanding their origin, the craftsmanship, and pairing them with complementary cuisines. Distilleries with on-site dining provide a holistic experience — a sensory feast that goes beyond mere tasting.
There's an evident global shift towards craft products, be it beer, spirits, or even food. People are more inclined to know where their food and drink come from, how they are made, and who's behind them. Distilleries that offer both spirits and food let patrons witness the artistry behind both, creating a narrative that's more personal and rooted in authenticity.
Economic Factors Play a Role Too
The profitability of distilleries can be significantly increased with the addition of restaurants. While a visitor might buy a bottle or two post-tour, they're almost certain to sit down for a meal or a snack if the option is available, ensuring consistent revenue streams.
Industry reports also highlight this trend. According to data from the American Distilling Institute, the number of craft distilleries in the U.S. has grown exponentially in the past decade. A significant portion of these distilleries has incorporated on-site dining into their business model, mirroring the success stories of pioneers mentioned in our guide.
Are These Your Only Options?
Not at all! Far from it actually. If you happen to visit the heart of Montana, Whistling Elk Distillery intertwines rustic charm with culinary sophistication. Its meticulous production of rye whiskies and gins finds a beautiful complement in the on-site bistro's offerings. Think sumptuous elk sliders paired perfectly with a gin cocktail infused with regional botanicals.
Then there's Sunlit Spirits in Miami, a haven where tropical vibes meet distillation mastery. Here, rum, steeped with notes of coconut and pineapple, pairs harmoniously with Cuban-inspired dishes, creating a symphony of flavors reminiscent of sultry summer nights.
Texas isn't just about barbecue and rodeos; it's also home to the Lone Star Distillery. This distillery stands out with its twist on classic bourbons and vodkas, all while offering an upscale Texan dining experience on the side. Their smoked beef brisket, when paired with a signature bourbon, captures the essence of Texas in every bite and sip. Over in New York's bustling streets, the East Side Distilling Lounge beckons. Renowned for its apple brandies and rye whiskies, the lounge serves up a slice of the Big Apple with its curated menu. Dishes like truffle-infused mac 'n' cheese paired with an apple brandy cocktail speak to the city's eclectic culinary influences.
There you have it. Distilleries with on-site dining present an experience, that's personal and steeped in authenticity. So, if you're considering a trip to any of these distilleries, why not consider staying for their food options after?