In 2020, the face of bars transformed. Candles now glow with wider spaces between patrons, cocktails are enjoyed from bottles in parks, and pop-up bars have found their homes in parking lots. But as these temporary ventures rise in response to the pandemic, one pressing question remains: Can liquor pop-ups genuinely offer a lifeline to bars?
The Pop-Up Phenomenon: A Response to Adversity
Historically, pop-ups announced new products or promoted a brand's essence. But 2020's breed of pop-ups tells a different story – one of survival and resilience. Bars, in the grip of pandemic-induced regulations, found themselves navigating a dynamic terrain, repeatedly reassessing their locations and even mulling over the idea of temporary setups.
Take the case of Banzarbar in New York City. Traditional operations became infeasible due to occupancy restrictions. Their inventive solution? Collaborating with a multimedia artist to erect a shipwreck-themed dining area. Similarly, Toronto's Cry Baby Gallery turned an erstwhile vacant alley into an autumnal haven, dotted with haybale seats. Alana Nogueda, from The Shameful Tiki Room in Toronto, states, "We're soon opening a rum shop and a pop-up kitchen named Legal Tenders." The pivot is clear; bars are flexing their creative muscles to stay alive.
Overcoming Regulatory Hurdles
Necessity is indeed the mother of invention. In North Carolina, strict liquor regulations forced Kingfisher in Durham to shut its doors. Sean Umstead, co-owner of Kingfisher, recounts, "We had to pivot to a restaurant." Their answer? QueenBurgers, nestled in Kingfisher's garden, started offering burgers alongside wine, beer, and bottled cocktails. The essence was simple: swift, consistent execution. From a high-end cocktail lounge, Kingfisher's transformation into a fast-food burger joint epitomizes the industry's adaptability.
However, not all ventures are seamless. Kelsey Ramage recalls the hurdles faced by the Supernova Ballroom. Due to its Financial District location in Toronto, lacking an outdoor patio and dwindling patrons, survival was tough. But, she is determined, focusing on ramped-up delivery and a series of pop-ups. Yet, shifting city regulations frequently derail their plans. Her prediction underscores the need for flexibility: "The entire industry will have to get a lot more creative to survive."
Challenges of the Pop-Up Model
Transitioning to a pop-up model is not without its challenges. The essence of the bar keeps shifting, making adaptation a constant. As Nogueda points out, "It's never your bar; it keeps moving." Echoing her sentiments, David Kaplan from Death & Co. mentions, "It's always challenging when you don't have control over every detail, but those challenges also make it rewarding." For many, the key lies in maintaining some consistency. Nogueda believes in ensuring that some staples remain on the menu, letting people "recognize the relation."
Safety, in these times, cannot be an afterthought. Nogueda sheds light on the steps they undertake, from regular thermometer checks for staff to disposable menus and stringent service protocols post-customer departure.
Bracing for Colder Months
With winter looming, another challenge arises for pop-ups. Bars naturally gravitate towards warmer climates, but what happens when patrons retreat indoors? Ganzer of Compagnie has plans up his sleeve. He talks about a forthcoming midday tea pop-up with snacks and tea sandwiches and an innovative concept titled Supernatural Wine Shoppe. Dante, a renowned bar in New York City, plans a wintery shift to the rooftop of The Greens at Pier 17, providing patrons with the feel of a winter hideaway.
Sean Umstead paints a poignant picture, mentioning, "Our real pub is basically in hibernation." Yet, he remains optimistic about the potential of their pop-up to help Kingfisher endure until proper reopening.
Pop-Ups: Threat or Trailblazing Innovation?
With the emergence of pop-ups as a dominant trend, the question arises of whether these ventures are fleeting threats or pioneering solutions for the long run:
In Favor of Pop-Ups: The Innovations
Creativity in Adversity: Pop-ups symbolize adaptability. Bars, when faced with restrictions, used pop-ups as creative outlets to connect with their audience.
Regulatory Workarounds: Some bars, like Kingfisher, faced stringent regulations. Pop-ups, in cases like this, provided an alternative route to remain operational.
Enhanced Safety Protocols: The majority of pop-ups, being outdoor ventures, naturally adhere to social distancing norms, a major plus in pandemic times.
Benefits:
Unique Themes: From shipwreck-themed areas to rooftop winter hideaways, pop-ups offer diverse experiences, enticing customers.
Flexibility: The temporary nature allows for quicker changes based on customer feedback or changing regulations.
Diversified Revenue Stream: Bars can tap into different customer bases, thereby diversifying their income.
Against Pop-Ups Because of The Challenges:
Lack of Stability: Pop-ups, by design, are temporary. Their constantly shifting nature might deter regular clientele who seek familiarity.
Regulatory Uncertainties: Pop-ups are not immune to regulations. As the Supernova Ballroom experienced, changing city regulations can derail plans.
Operational Challenges: Nogueda's point about the bar's essence constantly moving underscores this. The logistics of moving equipment, and staff, and ensuring consistent service quality can be taxing.
Drawbacks:
Weather Dependence: Pop-ups, especially those outdoors, are at the mercy of seasonal changes.
Increased Overheads: Regularly setting up new spaces might lead to escalated costs.
Brand Dilution: The risk of deviating too much from the core brand proposition can alienate loyal patrons.
Pop-ups bring creativity to the forefront, offering patrons unique experiences and bars a fresh revenue stream. However, their long-term sustainability remains a question. While they're instrumental now, their relevance post-pandemic, coupled with inherent challenges, might cause them to be occasional ventures rather than industry standards.
Which Other Pop-Up Bars Can You Support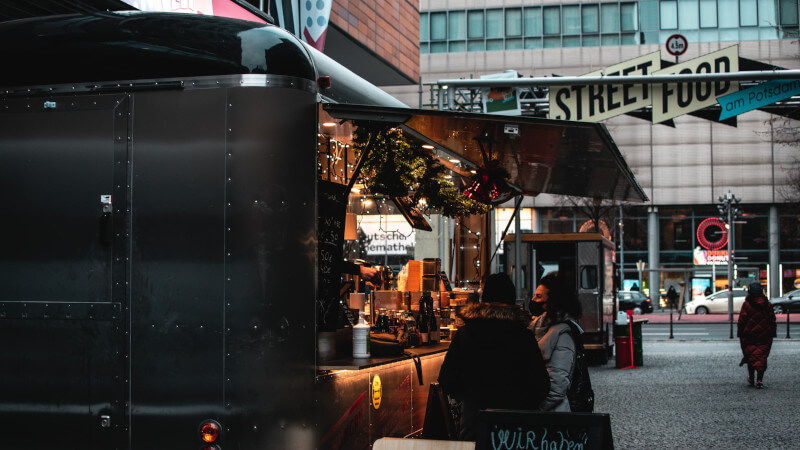 There are other pop-up ventures worldwide that have also made their mark in the industry and deserve your support. Each offers its unique take on the pop-up concept, showcasing creativity and resilience during these times. So if you happen to be in any of the following areas, show these pop-up bars some love:
Garden Gimlets, London: Located in the heart of Covent Garden, this pop-up serves refreshing gimlet cocktails with a botanical twist. With a setup reminiscent of an English garden, the bar offers patrons the experience of sipping classics amidst lush greenery.
Whiskey in the Woods, Sydney: This Australian venture offers whiskey lovers an escape to the great outdoors without leaving the city. Set in an urban forest setting, guests are treated to an array of fine whiskeys, complemented by charcuterie boards.
Rooftop Reds, Brooklyn, NY: Claiming to be the world's first commercially viable rooftop vineyard, this pop-up not only offers wine tastings but also movie nights and yoga sessions, all with stunning views of the Manhattan skyline.
Pink Beach, Paris: For those longing for the beach, Pink Beach in Paris transforms a city space into a seaside escape. Complete with sand, cabanas, and a rosé bar, it's a summery retreat right in the heart of the French capital.
The Night Market, Los Angeles: Inspired by Asian night markets, this LA-based pop-up offers craft cocktails with a side of street food, live music, and artisanal vendors, replicating the hustle and bustle of nighttime bazaars.
Are Pop-Ups the Answer?
Liquor pop-ups, while inventive and adaptive, are a response to unprecedented challenges. Their rise signifies the industry's resilience, creativity, and determination to remain relevant amidst turmoil. Yet, as Kaplan aptly sums it up, "Every restaurant and bar is struggling." Support, be it through government aid or insurance coverage decisions, becomes paramount. However, at the heart of it, every order, every meal, every drink signifies a beacon of hope for an industry waiting to bounce back. As we reflect on the dynamic shift of the bar industry, can we say that liquor pop-ups are here to stay, or are they just a fleeting response to extraordinary times? Only time will tell. Bars considering this route should weigh the pros and cons, ensuring they maintain a balance between their core brand and the pop-up's offering.