Whiskey is a fantastic present for many reasons. Whisky collectors get to indulge in their hobby by trying out various bottles and eventually amassing a collection that reflects their individual preferences.
To add to its attractiveness as a long-term investment, whiskey's price growth has been significantly outpacing inflation in recent years. In this article, we'll look at several of the reasons why whiskey makes a great present.
Why Give a Bottle of Whiskey?
Whiskey is a one-of-a-kind present that can be appreciated by anybody from novices to experts. It's a good alternative for individuals who want to invest in something that will grow in value over time and safeguard their financial future.
Whiskey Has Stood the Test of Time
Whiskey has been distilled and consumed by people in many different countries for hundreds of years. It has the kind of timeless appeal that will never go out of vogue.
Whiskey is a Good Long-term Investment Because of Its Rising Value
Whiskey's collector appeal means that its value might rise over time. Because of this, it is a good option for those who are concerned about their financial future.
Whiskey Can Be Sipped Neat, on the Rocks, or Mixed Into a Variety of Drinks
Whiskey is an adaptable liquor that may be savored in various forms. This makes it a fantastic option for drinkers who prefer to try new things.
Whiskey is a Luxury That Many People Enjoy
Whiskey has an obvious air of refinement about it. One of life's finer pleasures is a well-chosen single malt or well-balanced blend.
Whiskey is an excellent choice as a thank-you gift or if you simply want to wow the recipient with a high-end present. Give some thought to a bottle of whiskey the next time you need a present for that special someone. But picking the appropriate bottle can be difficult if you aren't familiar with whiskey. Here are some suggestions to get you started; there are many other things to think about.
Selecting The Appropriate Bottle
The only minor drawback to presenting whiskey as a gift is the difficulty in selecting the perfect bottle. But have no fear; assistance is at hand. When picking up a bottle of whiskey as a gift, bear these things in mind:
Think about their preferences; if you know they enjoy smokey whiskey, a Laphroaig or Ardbeg might be perfect. Try a Speyside whiskey like Glenlivet or Macallan if they enjoy a sweeter drink.
The Macallan or Laphroaig are safe bets if you don't know what their preferred whiskey is.
Why not sample a whiskey straight from the cask for a more luxurious experience? Because they are bottled directly from the barrel, the flavor and intensity are enhanced.
Whiskey with at least 12 years of aging will do. Because of this, it will have more nuanced flavors and be more satisfying to consume.
If you like whiskey, go for a single malt instead of a blend. Malted barley is used in the production of single-malt whiskies, whereas other grains may be used in the production of blended whiskies. The consensus is that single-malt whiskey is superior.
Ask around at your neighborhood pub or restaurant and see what the locals recommend. They'll know just where to look to find the best bottle for your money and palate.
Acquiring With the Intent to Invest or Collect
Whiskey is valuable both as a collectible and as an investment. Whiskey is a terrific present for a collector because its value can rise dramatically over time. Keep in mind, though, that not every whiskey will appreciate over time. If you want to make sure you're getting a good bottle, you should read up on it first.
Consider getting a limited-edition or uncommon bottle for someone who already owns a lot of wine. These are typically more difficult to come by, making them more desirable. Cask whiskey is typically the best option when looking to invest in whiskey. Straight from the barrel whiskey is a whiskey that has matured in a barrel before being bottled. It's typically more costly, but it may be well worth it in the long run. There is an excellent whiskey option available for any price range. You can find the best bottle with some planning and investigation.
Essentials for Whiskey Lovers
Scratch-Off Poster with a "Bourbon Bucket List"
This scratch-off poster is perfect for giving or hanging in a man cave or bar. Featuring the top 50 bourbons in the world, your whiskey connoisseur friend may mark each one off the list as they sample it. Consider this your stylish mission to find the best bourbon around.
Infuse Your Whiskey Flavouring Kit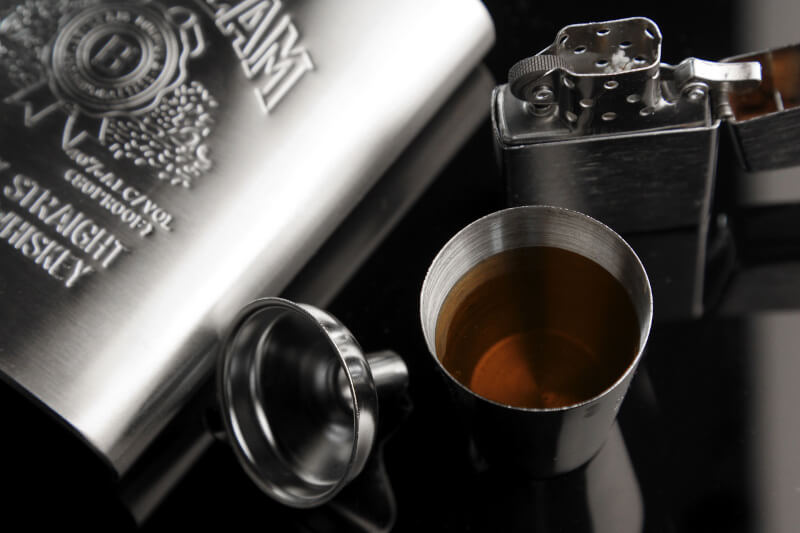 Is the whiskey connoisseur in your life always looking for something different to try? With this do-it-yourself whiskey kit, they can make their own. The kit contains everything needed to transform any neutral alcohol into whiskey, including 12 distinct wood chip blends and botanicals.
Crazy Whiskey Moulds
A whiskey enthusiast may refuse even an ice mold if the spirit is to be served neat. These whiskey balls made of stainless steel are an excellent substitute for ice while drinking whiskey or other spirits. Keep them in the freezer and then use them to quickly and effectively chill your whiskey without watering it down by adding ice cubes.
Crystal Silicone Ice Cube Mould
This is a fantastic present for someone who is constantly testing new methods for keeping their whiskey chilled. This silicone ice mold is perfect for creating crystal-clear ice for cocktails that not only look great but also remain cold for much longer.
The Perfect Gift
Given its versatility, whiskey makes an excellent present. It goes well on the rocks, straight up, or in a cocktail. And because it's such a multifaceted liquor, there are always exciting new varieties to try. Because of its adaptability, whiskey is always a welcome present. It's adaptable, one-of-a-kind, and will serve its owner well for decades. There is a whiskey out there that will suit your needs, whether you're looking to drink it now or hold onto it for the future. In conclusion, whiskey is always an appreciated present.