You've finally made the plunge into Instagram's whisky subculture. You feel compelled to tell the world about the golden hues of your favorite scotch, the ornate labels, and the sheer delight of the "water of life." It's not just you. There are lots of people on the site who share your passion for whisky, and some of them have huge followings. Have you ever pondered their differences? Professional Instagram whisky users provide their recommendations.
Find Your Unique Tone
It's Old but true: always act authentically. And it's worth its weight in gold. The Instagram community is enormous, so standing out requires an extraordinary wave. How about Nathan Woodruff (@whiskywithaview)? He united two of his passions: the outdoors and whisky. His story changed after he drank from a bottle sitting on a river rock. No need to match their level of drama, but your tale should be original.
Consistency Is Crucial
Picture this: your corgi and whisky become viral sensations on social media. They might be taken aback if an image of your weekend DIY project suddenly appears. Wally Dyer (@scotchnsniff) stresses the importance of staying on topic. Noortje Baselmans (@whiskylifestyle) recommends taking advantage of the 'Stories' function for those times when you want to stray from your brand's established tone and aesthetic. Instagram offers nifty features like polls or quizzes in Stories. Maybe you're torn between two whiskies for your next purchase. Why not create a poll and let your followers weigh in? Not only does it increase interaction, but it also makes them a part of your decision.
Renew Your Articles While Maintaining Your Theme
While focusing on a central idea is essential, repetition can kill the mood. George Koutsakis (@whiskyislander) suggests becoming creative with your methods. Changing the setting, the colors, or the bottle's orientation are all possibilities. Sarah from @whiskynomad uses drones to provide a variety of aerial perspectives. Keep your audience engaged by adding some spice to your main theme.
Ever thought of sharing the process behind that perfect shot? Maybe it's the multiple angles you tried, the spilled glass, or even a funny anecdote about a curious squirrel interrupting your outdoor shoot. These relatable moments add depth to your profile and make you more approachable.
Acquire Expertise in Your Field
It's not enough to take a picture; you have to give it a voice. Whether you're shooting with a DSLR or a smartphone, mastering the finer points of your camera can yield much better results. Numerous guides are available on websites like YouTube. And how about modifying the text? While Snapseed is standard on mobile devices, many influential whisky drinkers prefer Lightroom on desktop computers. However, as Nathan Woodruff emphasizes, little is more. Don't over-edit to the point of losing meaning.
Engage, Engage, Engage
One must keep in mind that Instagram is a social media site. Talk to other people who share your interests. Post your thoughts, pass them forward, and comment to others. Wally Dyer stresses the importance of question-and-answer sessions in fostering community. Hashtags are a highly effective method for this purpose. If you use them effectively (and appropriately), you can reach more people. Incorporating the perspectives of other whisky enthusiasts into your work is another great way to give it a new spin.
How about a regular segment where you answer questions from your followers? Call it 'Whisky Wisdom Wednesdays' or 'FAQ Fridays.' Whether it's about the best whiskies under a certain price, food pairings, or the art of tasting, these sessions can become a hit.
Initiate contests in collaboration with fellow whisky lovers. For instance, a 'Caption This' contest where the winner gets a feature on both profiles. Or maybe a 'Twin Tasting' where you and another influencer try the same whisky and compare notes. It's interactive, fun, and broadens your reach.
Caption Magic: Storytelling Through Words
Yes, a picture speaks a thousand words, but a captivating caption can weave a tale. Take an evening when you were sipping that 18-year-old Glenfiddich with friends. Recount the laughter, the fireplace crackling, and the taste notes you all discussed. Let your followers feel that warmth and camaraderie. When they connect with your story, they'll engage more.
Be Authentically You
Looking for quick fixes? As Jonas Vallat (@whiskyleaks) warns, you shouldn't try to outsmart the system. It may help you in the short term, but the actual Instagram users will quickly identify you as a fake. Even when dealing with sponsorships or promotions, honesty is still the best policy. Your followers' confidence will remain maintained if you use tags like #advertisement to be completely transparent with them.
Podcasts, IGTV, and More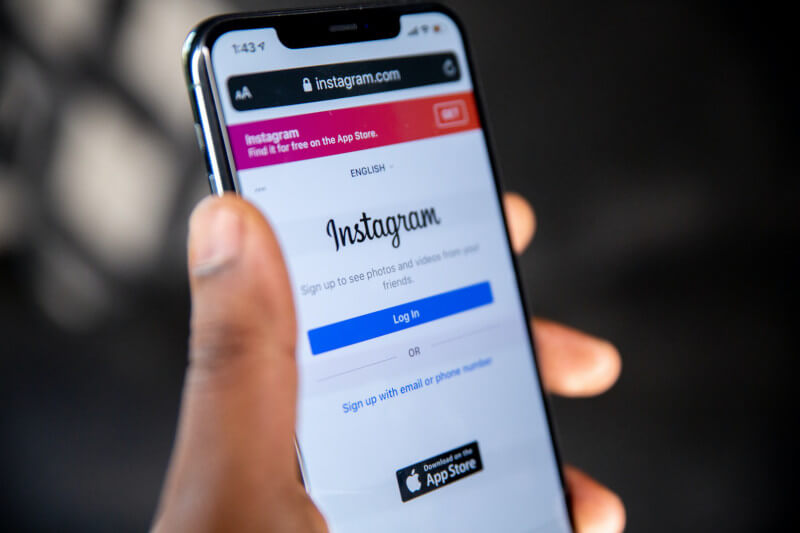 Diversification isn't just for stocks. Consider starting a monthly IGTV segment or even a podcast. Remember when Sarah from @whiskynomad mentioned using a drone? Imagine a video where she talks about the challenges and fun she had while learning to use it. Diversifying your content can open up avenues to reach different segments of your audience.
Crafting a standout whisky profile on Instagram is akin to mastering a fine art. Just as every bottle of whisky captures the essence of its ingredients, environment, and craftsmanship, your online presence is a blend of authenticity, creativity, and genuine engagement. From the insights of top influencers to the deeper dive into leveraging Instagram's myriad features, it's evident that uniqueness and consistency are the cornerstones.
But it's the stories you share, the behind-the-scenes glimpses, and the connections you forge that truly make your profile resonate. Like a memorable sip that lingers, it's the personal touches and genuine passion that will leave a lasting impression on your followers. Remember, the essence of whisky isn't just in the tasting; it's in the sharing. Similarly, your Instagram isn't just about posts; it's about the community you build, one photo, one story, and one interaction at a time.